FOR SALE
131 SARAMIA CRESCENT ∙ CONCORD, ONTARIO
THE OFFERING
CBRE is pleased to offer for sale 131 Saramia Crescent (the "Site" or the "Property"), located within Concord in the City of Vaughan. The Property is currently improved with a ±22,583 sq. ft. freestanding structure situated on a ±1.13 acre lot. The Property currently comprises approximately 12,551 sq. ft. of warehouse space and 10,032 sq. ft. of office space on two separate floors. The warehouse is currently fixtured with 3 drive-in level doors and a total clear height of approximately 23 ft. The Property is 100% occupied by two tenants, generating sufficient income with rental escalations in place this year. This offering presents an exciting opportunity for a range of investors looking to secure a large-scale, income producing industrial asset in the strong Concord employment market.

Accessory Retail Sales to an Employment Use
Accessory Office Uses to an Employment Use
Business and Professional Offices

Banquet Hall, in a Single Unit Building*
Convention Centre, Hotel & Motel*
Club, Health Centre
Recreational Uses
Bowling Alley*

Car Brokerage
Service and Repair Shop
PROPERTY SUMMARY

Site Area
±1.13 ac.
Building Area

±22,583 sq. ft (Total)

±12,551 sq. ft. (Warehouse)
±10,032 sq. ft. (Office)
Building Height
2 storeys
Clear Height
23 ft.
Shipping
3 Drive-in-Level Doors
Power
600 Volts, 400 Amps
Zoning
General Employment (EM1)
Taxes
$21,975.89 (2019)
Vaughan Industrial
Vacancy Rate
0.6%
LEASE INFORMATION

1st Floor & Warehouse
Rentable Area

16,936 sq. ft.

End Date
April 23, 2020
Option to Renew
3 years plus a further 5 years
Annual Net Income
$180,360
(beginning April 24, 2019)
2nd Floor Office
Rentable Area
4,895 sq. ft.
End Date
July 31, 2021
Option to Renew
5 years
Annual Net Income
$53,845 (beginning July 2019)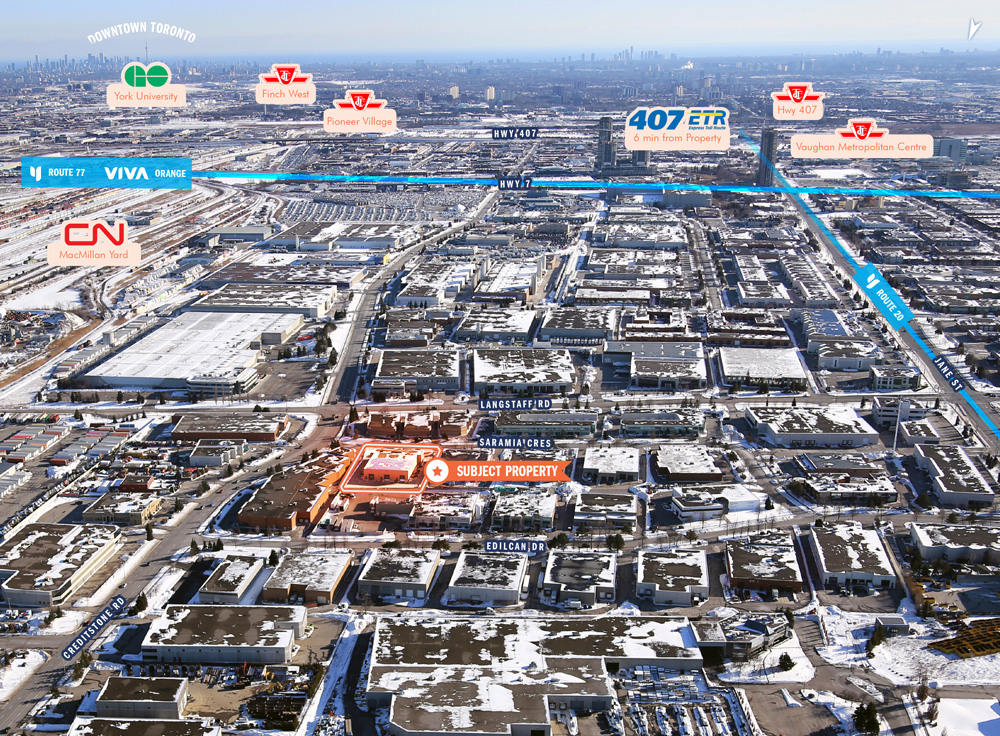 DEMOGRAPHICS
(WITHIN 3 KM OF PROPERTY)

Total Estimated Population
19,020
Total Daytime Population
70,382
Daytime Population at Work
61,131
Labour Force
10,571
Employed
10,116
Unemployment
2.70%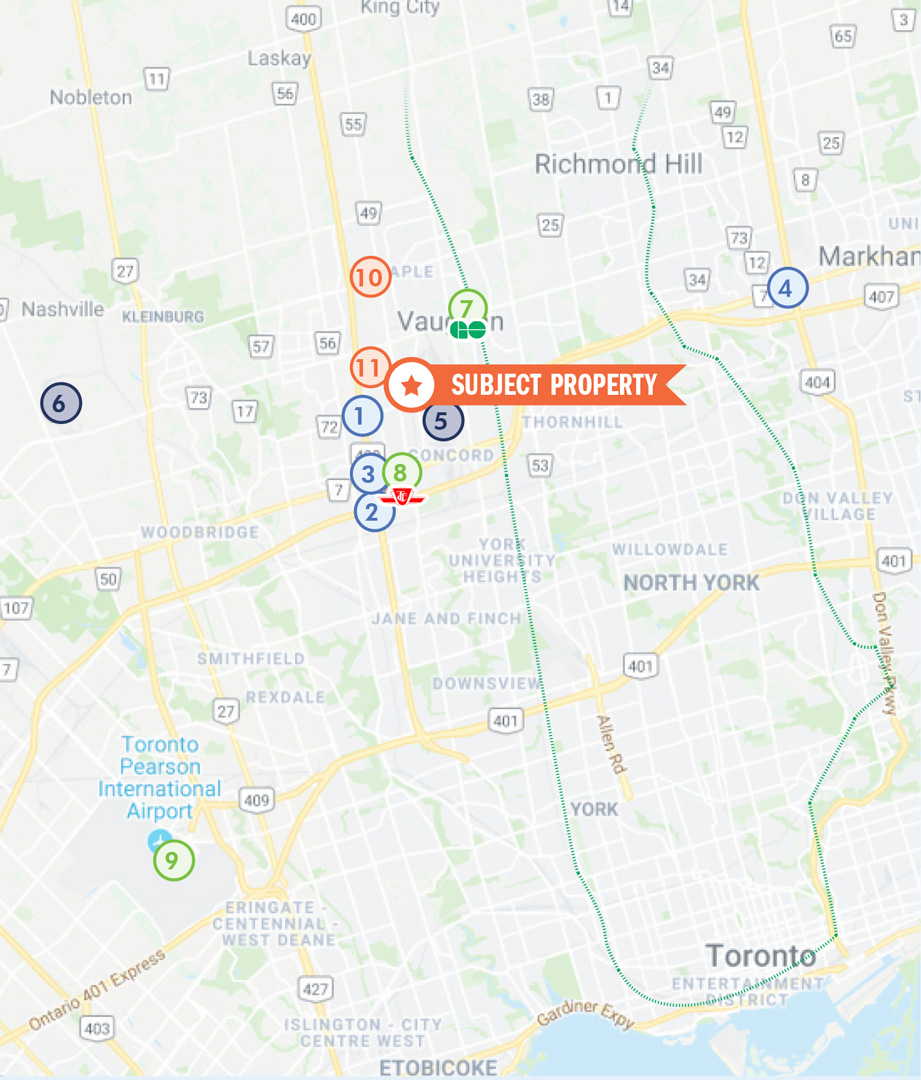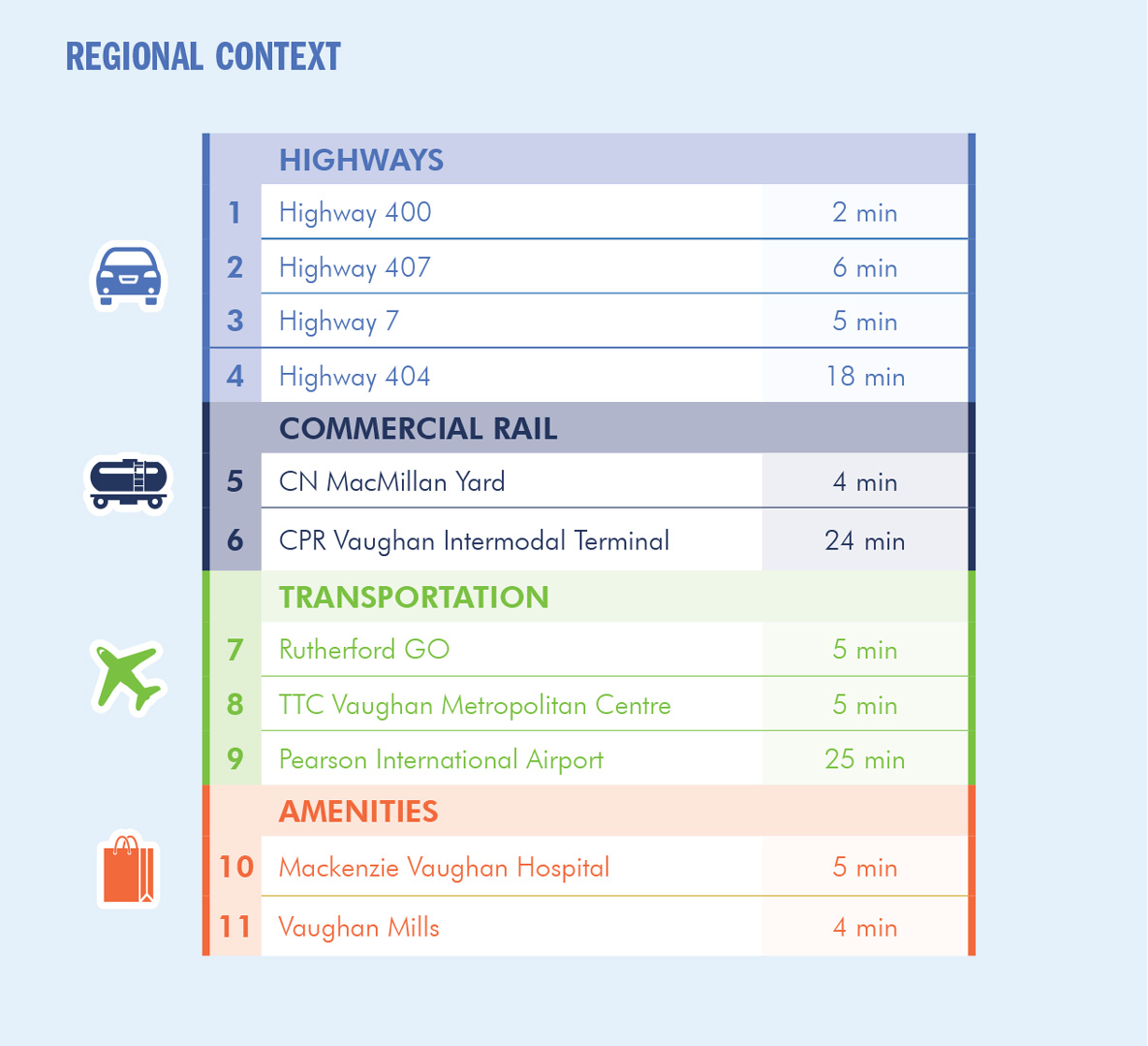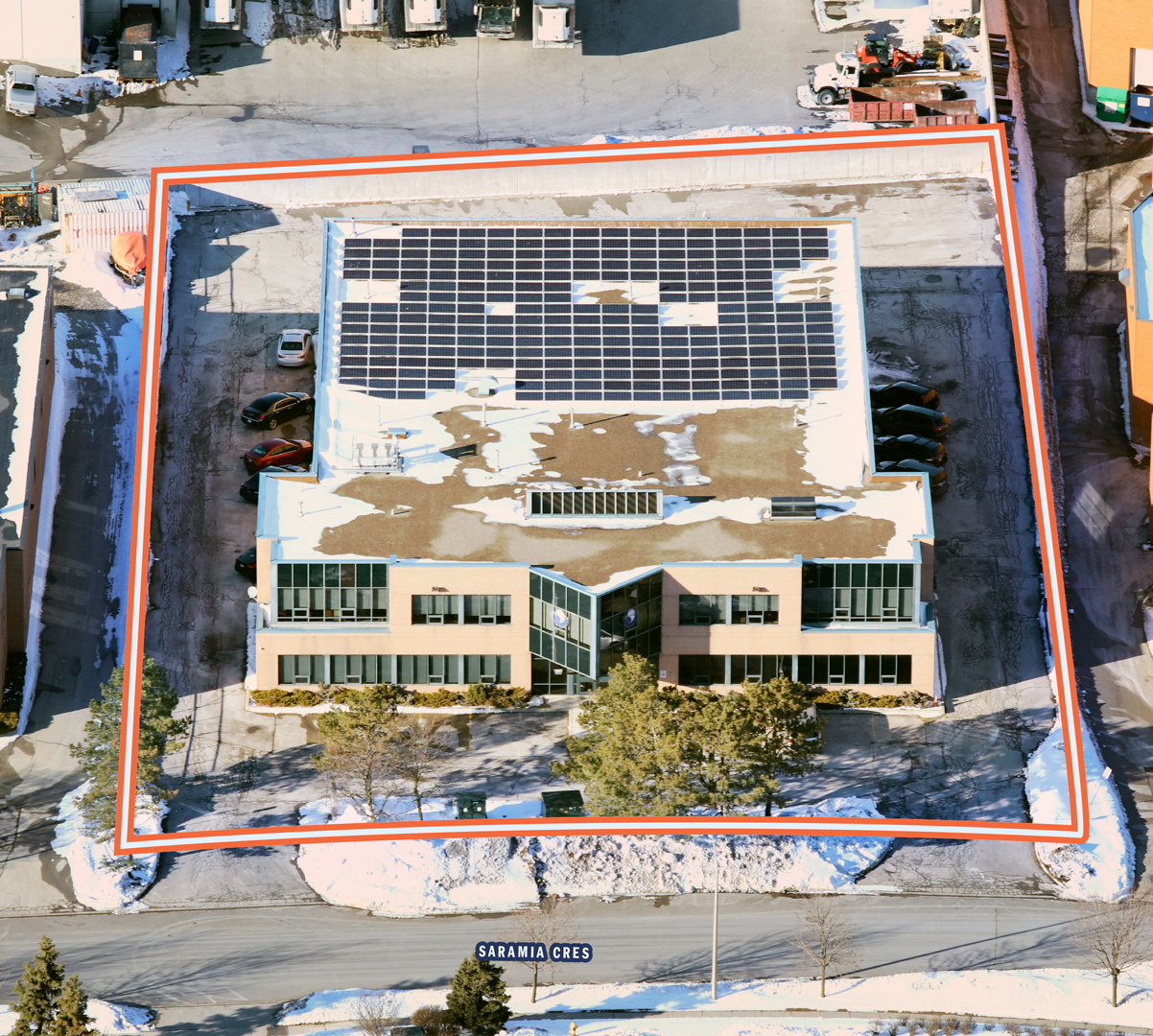 OFFERS ARE DUE ON MAY 28TH, 2019 by 4 PM EST
OFFER SUBMISSIONS
All offers are requested to be submitted to Mike Czestochowski at: [email protected]
Offers are due on Tuesday, May 28th, 2019 by 4:00 PM EST
OFFERING GUIDELINES
The Property is being offered for sale by KSV Kofman Inc. in its capacity as Receiver of 131 Saramia Crescent. The Receiver's objectives are to maximize the value of the offering and to complete the sale in a timely manner with limited or preferably no conditions. To participate in the process, prospective purchasers are required to execute the attached confidentiality agreement, following which they will be provided access to an electronic data room to assist in their evaluation of the property. Offers are to be delivered to CBRE on or before May 28th, 2019 by 4 PM EST. It is the intent of the Receiver to enter a binding offer for the property with the successful bidder. Initial offers, regardless of form and content, will not create any binding legal obligations upon the Receiver. Offers will be evaluated based on, inter alia, the consideration offered for the property, the prospective purchaser's ability to complete the transaction and the proposed conditions of closing. Neither CBRE nor the Receiver is under any obligation to select any of the offers. The Receiver reserves the right to amend the offering procedure at any time without notice. Amendments to the offering procedure may include, but are not limited to, withdrawal of the offering prior to the submission date. Any transaction for the property is subject to court approval.
CONFIDENTIALITY AGREEMENT & DOCUMENT CENTRE
Potential purchasers who require access to the online Document Centre must complete a CA and return it to [email protected]
Document Centre:
Architectural Drawings
Electrical Drawings
Mechanical Drawings
Structural Drawings
Confidential Information Memorandum
Property Taxes (2017 and 2018)
OPEN HOUSE SITE TOURS
Tours of the site available April 30th – May 23rd.
Tours are available on the following days:
Tuesdays | 9:30 AM – 5 PM EST
Thursdays | 1 PM – 4 PM EST
Please contact Evan Stewart to schedule a tour.
*Sales Representative, **Broker.
All outlines contained in this document are approximate.
This disclaimer shall apply to CBRE Limited, Real Estate Brokerage, and to all other divisions of the Corporation; to include all employees and independent contractors ("CBRE"). The information set out herein, including, without limitation, any projections, images, opinions, assumptions and estimates obtained from third parties (the "Information") has not been verified by CBRE, and CBRE does not represent, warrant or guarantee the accuracy, correctness and completeness of the Information. CBRE does not accept or assume any responsibility or liability, direct or consequential, for the Information or the recipient's reliance upon the Information. The recipient of the Information should take such steps as the recipient may deem necessary to verify the Information prior to placing any reliance upon the Information. The Information may change and any property described in the Information may be withdrawn from the market at any time without notice or obligation to the recipient from CBRE. CBRE and the CBRE logo are the service marks of CBRE Limited and/or its affiliated or related companies in other countries. All other marks displayed on this document are the property of their respective owners. All Rights Reserved. Mapping Sources: Canadian Mapping Services [email protected]; MapPoint, DMTI Spatial, Environics Analytics, Microsoft Bing, Google Earth (03/2019).