On behalf of Infrastructure Ontario ("IO") and the Agricultural Research Institute of Ontario ("ARIO"), CBRE's Land Services Group is pleased to offer for sale the lands located at the northeast corner of Stone Road East and Victoria Road South within the City of Guelph, on an as-is where is basis. The sites are located within the new Guelph Innovation District ("GID") Secondary Plan, known as OPA 54, designating the properties for a mix of employment, residential, commercial and natural heritage uses. Together, the lands total approximately 328.6 acres, with 3,539 feet of frontage along Stone Road East and 4,832 feet along Victoria Road South. The Eramosa River is located directly east of the properties.
The offering is divided into three properties known as the Conservation Lands, Turfgrass Lands and the Former Wellington Detention Centre ("FWDC") Lands. The Turfgrass Lands and FWDC Lands will be developed for a mix of employment uses, including office and administrative facilities, as well as residential uses. The proximity of the sites relative to the University of Guelph allows for direct connections to future employment uses on-site. A mix of densities is anticipated throughout the Secondary Plan.
Demand for low density residential continues to rise throughout the outer GTA markets, especially in Guelph, where standing inventory is at a record low. As per Altus RealNet, there are currently 5 lots (detached and semi-detached) in total amongst the active developments that are remaining in inventory. There are 4 low density developments listed as coming soon which show a total of 35 lots to be released (RealNet, 2021). The City of Guelph remains a highly desirable place to both live and work, and as such, the offering presents a unique opportunity to create a landmark development and new community.
Guelph Lands Information
Total Size
328.6 acres
Frontage
3,539 feet along Stone Rd E
4,832 feet along Victoria Rd S
Official Plan
OPA 54
Secondary Plan
Guelph Innovation District (GID)
Zoning
Potential mixed use residential and employment (Guelph Innovation District Secondary Plan)
Existing Conditions
GM Frost Centre and outbuildings are located on the Turfgrass Lands, of which ARIO is the owner.
INDIVIDUAL PROPERTY INFORMATION
Conservation Lands
Size: 36.7 acres
PIN: 712360104
Turfgrass Lands
Size: 267.8 acres
PIN: 712360125
Former Wellington Detention Centre Lands
Size: 24.1 acres
PIN: 712360118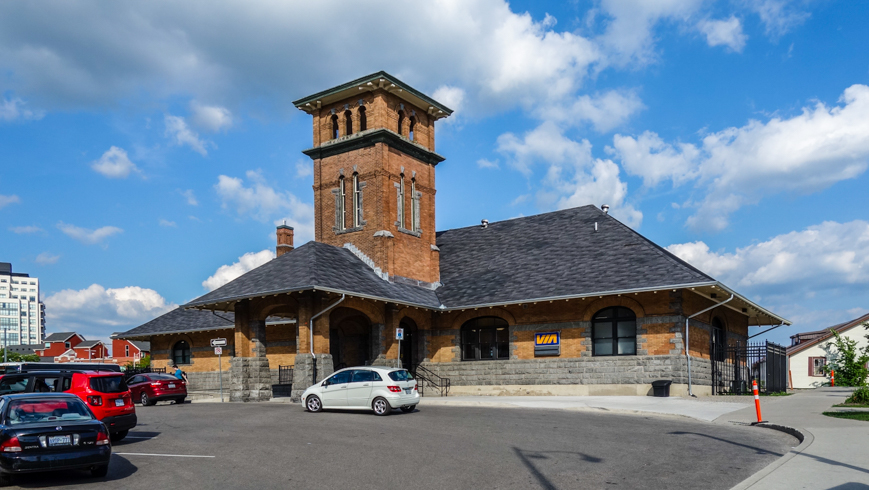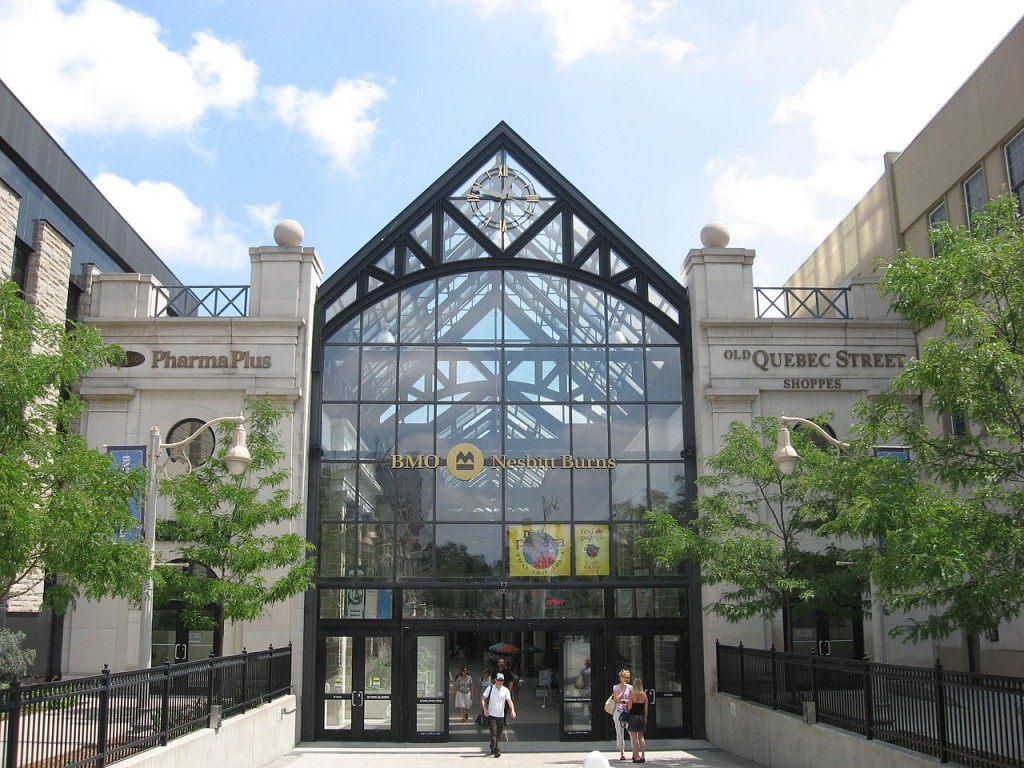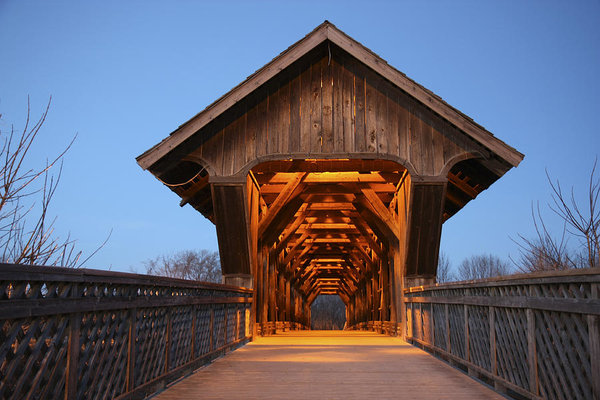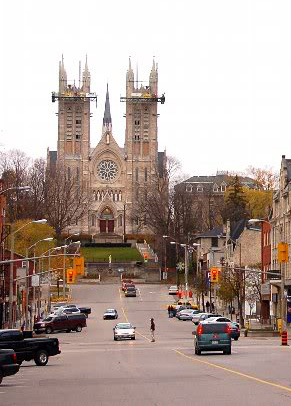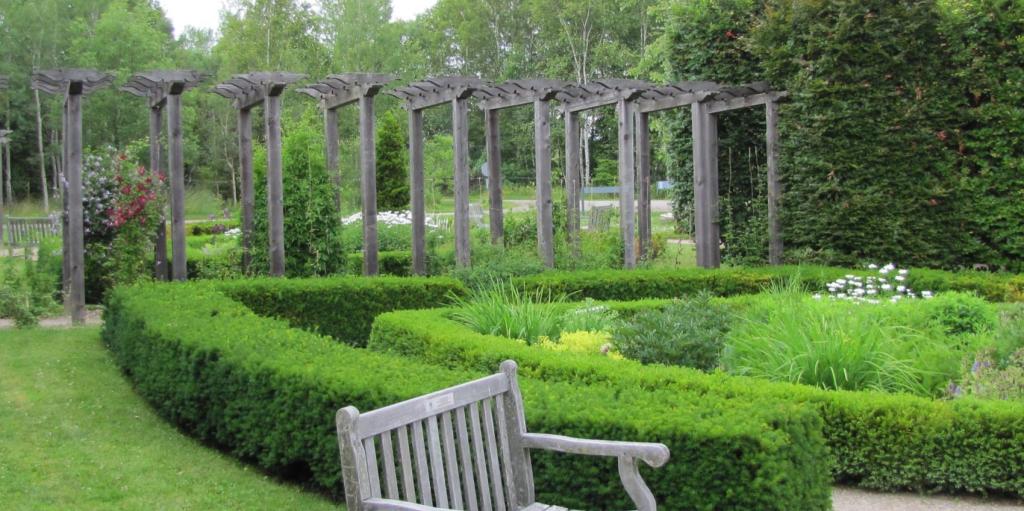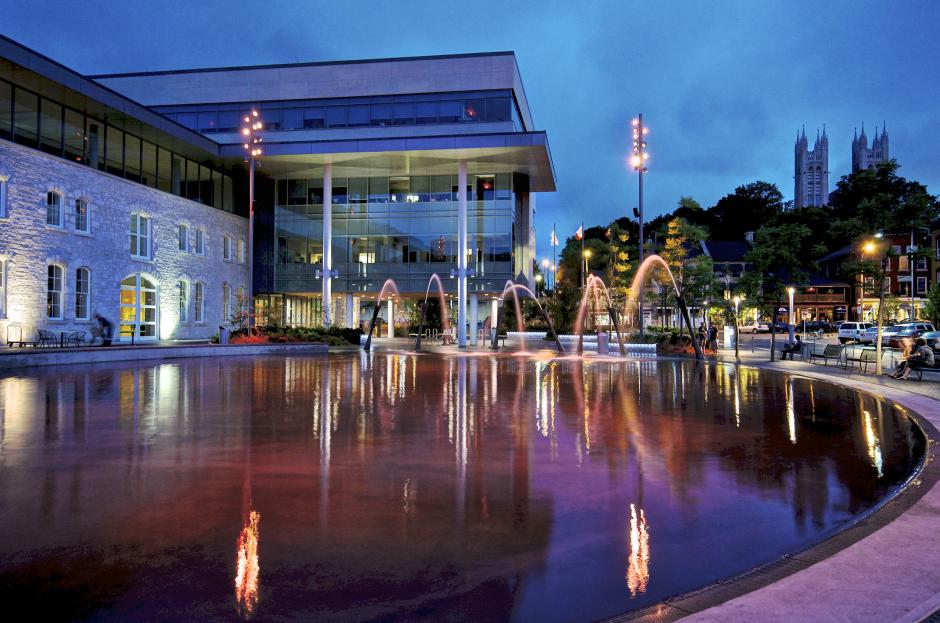 CLOSE PROXIMITY TO AMENITIES
The offering is ideally located in close proximity to the University of Guelph, the Downtown core and multiple transit options, which all benefit the future uses on-site.
SIGNIFICANT MIXED -USE DEVELOPMENT
The policies designating the properties allows for the development of a compact mixed-use community that provides for a variety of employment and residential opportunities.
DEVELOPMENT INCENTIVES
The City of Guelph has a Brownfield Redevelopment Community Improvement Plan (CIP) to incent and stimulate redevelopment of the area through potential tax and remediation assistance (TIBG) and an environmental study grant (ESG).
FAVOURABLE GROWTH AND DEMAND
The sites directly benefit from the favourable demographics of the city and the significant demand for residential, including low and medium density product. The population within a 1km radius of the sites is expected to increase 14% by 2025, which is more than double that of the entire city (SiteWise, 2021).
LAND USE MAP (AS PER OPA 54)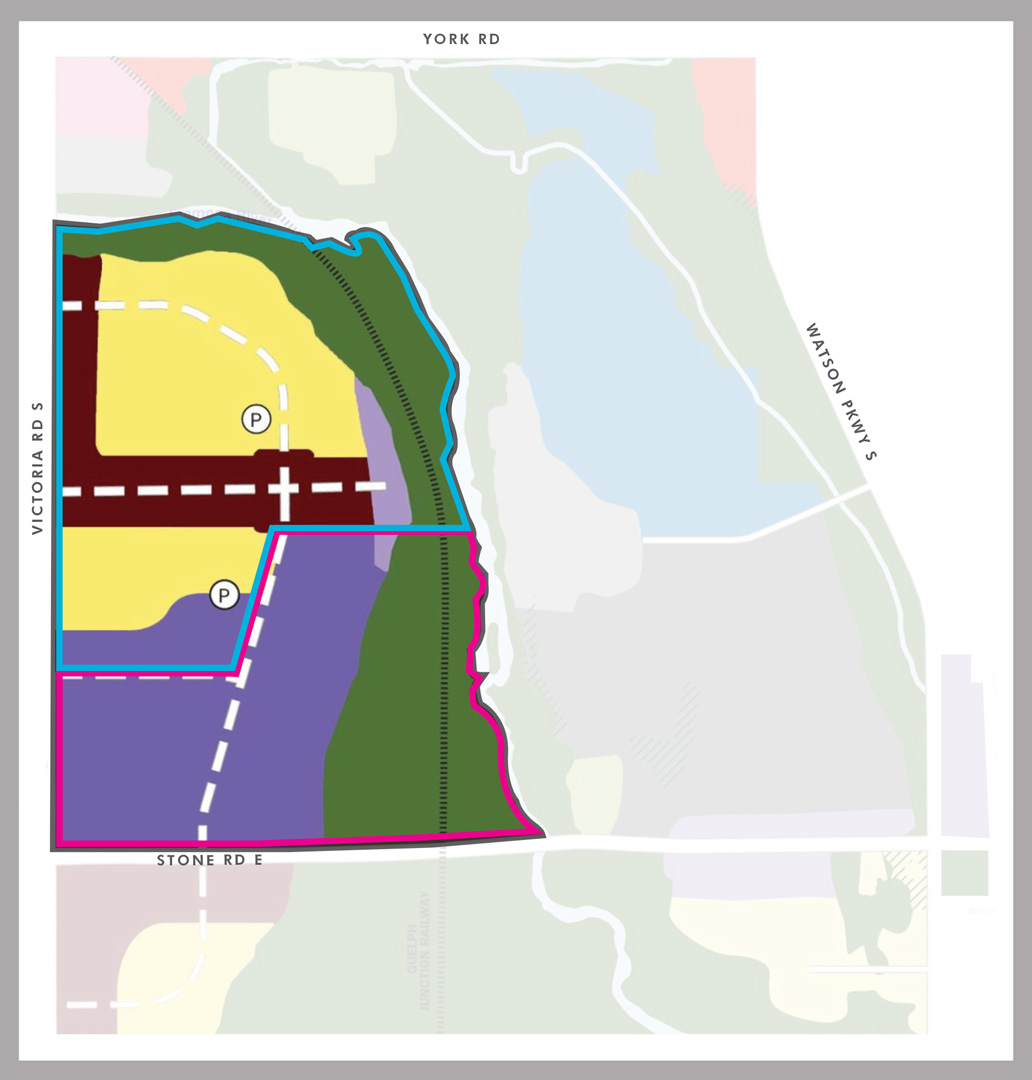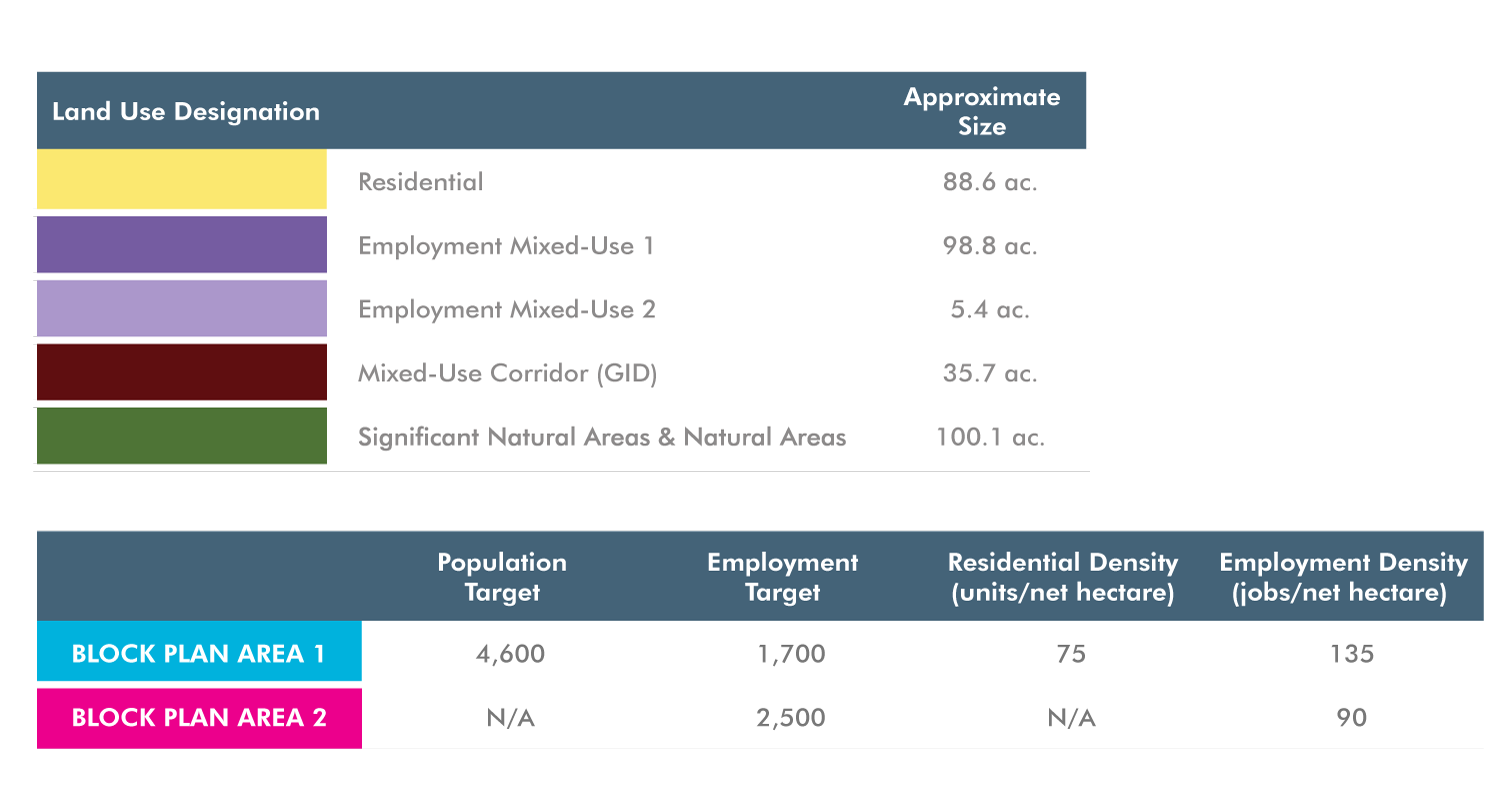 The properties are well positioned to benefit from the significant amenities and services that Guelph has to offer. The sites are well connected through various local transit routes, including route 18, 19, 4 and 5 that run along Victoria Road South. As the lands within the Secondary Plan develop, greater public transit options will be developed alongside to ensure that the area becomes an accessible community.
The City is also well serviced by regional transit options including GO rail and bus services and VIA Rail routes, providing connections to Kitchener-Waterloo to the west and the City of Toronto to the east. Additionally, Highway 401 is in close proximity to the properties, providing immediate highway access to the sites for future residents and workers.



OFFER SUBMISSIONS ARE DUE ON THURSDAY, JULY 15, 2021 BY 12PM (EST).
Please note that late submissions will not be accepted. Each prospective purchaser must submit a redlined copy and clean executed copy of the vendor's form of Agreement of Purchase and Sale (APS) provided in the document centre. Please note that there are two separate vendor's form of APS for the sites, one for Infrastructure Ontario and one for ARIO.
Offers must be delivered and directed to the vendor care of:
CBRE Limited
2005 Sheppard Avenue East, Suite 800
Toronto, ON M2J 5B4
Attention: Lauren White ([email protected]) and Mike Czestochowski ([email protected])
Following a review of the proposals, the vendor may elect to negotiate with a single purchaser or select a short-list of purchasers. If the vendor selects a short-list of purchasers, each will be asked to re-submit a Proposal based on additional information which may be made available at that time. When the vendor selects a single purchaser to negotiate with, the parties will finalize a binding Agreement of Purchase and Sale, which will be substantially in the standard vendor form of Agreement of Purchase and Sale (available in the data room). Purchasers are encouraged to complete as much pre-offer due diligence on the property and information provided, as the process and timeline permits. All site inspections must be arranged in advance with the Advisors and a representative of the Advisors must be present during the inspection
CONFIDENTIALITY AGREEMENT
Potential purchasers that require access to the Document Centre must complete two CA's and return both to:
DOCUMENT CENTRE
Phase 1 ESA
Phase 2 ESA
Archaeological Reports and Assessments
Guelph Innovation District (GID) Secondary Plan
Brownfield Community Improvement Plan (CIP)
Survey
Environmental and Geotechnical Reports
Guidance for Block Plans Report
Vendor's form of APS

*Sales Representative **Broker. This disclaimer shall apply to CBRE Limited, Real Estate Brokerage, and to all other divisions of the Corporation; to include all employees and independent contractors ("CBRE"). The information set out herein, including, without limitation, any projections, images, opinions, assumptions and estimates obtained from third parties (the "Information") has not been verified by CBRE, and CBRE does not represent, warrant or guarantee the accuracy, correctness and completeness of the Information. CBRE does not accept or assume any responsibility or liability, direct or consequential, for the Information or the recipient's reliance upon the Information. The recipient of the Information should take such steps as the recipient may deem necessary to verify the Information prior to placing any reliance upon the Information. The Information may change and any property described in the Information may be withdrawn from the market at any time without notice or obligation to the recipient from CBRE. CBRE and the CBRE logo are the service marks of CBRE Limited and/or its affiliated or related companies in other countries. All other marks displayed on this document are the property of their respective owners. All Rights Reserved. Mapping Sources: Google Earth 03/19
CBRE Limited
2005 Sheppard Ave E,
Suite 800
Toronto, ON · M2J 5B4